Cell manipulation comprises a number of versatile methods which can address a wide range of biological questions. Since the days of Hans Spemann micromanipulation techniques have contributed significantly to our understanding of basic phenomena in developmental and cell biology. One of the most widely-publicized stories was the cloning of Dolly the sheep by nuclear transfer in 1996.

Today, cell manipulation methods are employed in human and animal assisted reproductive technology, and in several areas of cell research. These methods are essential for applications such as the generation of genetically modified organisms, injection into adherent cells, and the study of embryos and small organisms in early stages of development.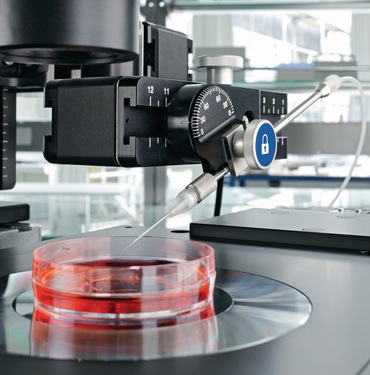 Eppendorf has been your expert partner in cell manipulation for 30 years. We strive to provide you with the best tools to achieve optimal results in your micromanipulation experiments. In this regard, our new generation of cell manipulation instruments exemplifies Eppendorf's ambition to live up to the highest standards of precision and performance.

Our new electronic micromanipulators, the TransferMan® 4r and InjectMan® 4, combine an intuitive user interface with unprecedented movement control. Their comprehensive advanced functions significantly contribute to facilitating and speeding up your workflow. In combination with Eppendorf's full cell manipulation portfolio, these manipulators provide an ideal platform for a variety of micromanipulation applications. In the same manner, the new TransferMan® 4m is an ideal tool for demanding applications in the field of in vitro fertilization.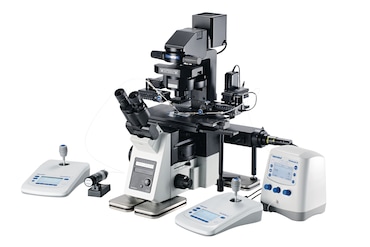 Our goal at Eppendorf is to provide you with the best solution for your cell manipulation requirements. Eppendorf offers a wide range of micromanipulation workstations for specific application profiles. Our cell manipulation systems are compatible with common instruments produced the major microscope manufacturers, thus providing the flexibility to fit your micromanipulation system to the micsoscope of your choice.

Successful micromanipulation of cells requires precision, reliability, and fast sample processing. Our motivation is to consistently provide you with the best possible tools for your life science experiments - for cell manipulation and beyond.